Coronavirus (COVID-19)
Our Response to Coronavirus (COVID-19):
(Updated Monday 22nd June 2020)
The theatre remains closed for the foreseeable future, in common with all other venues.  A small staff team are keeping the business going, even when the lights are out and there's no-one on the stage and planning for the future.
Although lock down restrictions are being gradually eased, there is considerable uncertainty about when theatres will be able to welcome audiences again. We are focused on reopening as soon as it is safe and viable to do so. Keen as we are to bring theatre back to Guildford, the health and safety of our audiences and our staff and the long term survival of our theatre remains paramount. We hope that you will understand that due to the uncertainty and the risks we are managing, our plans are fluid. We are making challenging decisions every day to ensure the long term survival of our beloved theatre.  
The theatre will be closed for the summer and we are exploring opportunities for hosting a reduced programme of one night events, films and music in the autumn. This is a chance for us to partner with local groups to present events in new ways, and to use the building as effectively as possible in a socially distanced way. Youth and participation activity is also suspended until further notice. We will be advised by government and our sector body, Theatre UK as to what will be possible as we move forward.
We have been heartened to receive over £50,000 in donations from our audience members since March which is helping to support us through this challenging time. We would like to thank you for your understanding and patience, and to recognise the incredible efforts and support of producers, artists, partners and customers over this difficult period.
The email addresses below are being monitored, so please contact us:
Box office is not able to take calls, so please email is if you have any queries.
Box Office:  boxoffice@yvonne-arnaud.co.uk
General Enquiries:  enquiries@yvonne-arnaud.co.uk
Accounts: accounts@yvonne-arnaud.co.uk
Administration: info@yvonne-arnaud.co.uk
Fundraising: funding@yvonne-arnaud.co.uk
Marketing: marketing@yvonne-arnaud.co.uk
Technical: stagetech@yvonne-arnaud.co.uk
Youth & Participation: youth@yvonne-arnaud.co.uk
An important update on this year's pantomime, Robin Hood.
(Updated Wednesday 22nd July 2020)
We are devastated to announce that we will not be producing our much loved, traditional pantomime this year. This has been one of the hardest decisions we've had to make during this crisis, as we love panto as much as the thousands of audience members who come each year. However, we have to face the reality of the impact of Covid-19 on our lives and livelihoods, and need to protect the long-term future of the theatre.
You will know that the pandemic has had an overwhelming impact on theatres across the country, putting many of them in crisis. Pantomime presents its own particular challenges, as large casts, live music and dancing are not possible within the current guidelines, even if small numbers of actors can perform.
At its most successful, pantomime brings much needed financial support to the theatre for the whole year, but if the theatre cannot operate at full capacity, if audiences don't feel confident in coming, or if performers are taken ill and we need to shut down even for a short number of shows, the impact on the theatre will be catastrophic. 20% of our audience consists of group bookings from schools and other organisations, and already, understandably, many of these have been in touch to let us know they won't be able to come to panto this year.
Joanna Read our Director and Chief Executive says: 'I am deeply sad at having to make this decision. The Yvonne Arnaud pantomime is one of the highlights of Christmas in Surrey, and I was so looking forward to directing and producing Robin Hood. I know that, for so many families, like my own, it plays a central part in their Christmas celebrations, often across the generations.' 
Peter Gordon has starred in the Yvonne Arnaud panto since 2006, as the voice of the mirror, King, Emperor, an Ugly Sister and, in recent years the Dame! 'I can hardly believe we won't be performing a pantomime this year, but the long-term future of our Yvonne Arnaud theatre has to come first. We must make sure it's protected for the future in Guildford. While it's upsetting for all of those involved that the magic won't be on the stage in December, we can start looking forward to proper panto fun being back in 2021!'
There will be a new pantomime in 2021, although we can't confirm the title or details just yet. We want to be here for many pantos to come, so we are sure everyone will understand this sad, but necessary decision.  We are doing our best to ensure we will have a festive programme for everyone, and will announce this as soon as we can.
All customers who had booked tickets to this year's panto are now being contacted. We ask that at this busy time, you refrain from contacting our Box Office to allow our reduced team to work through these bookings.
Best wishes,
The Yvonne Arnaud Team.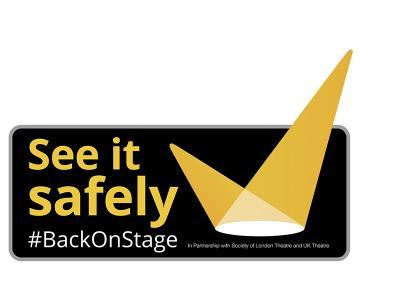 Other Helpful Information: