Guildford Jazz presents:
Alison Rayner Quintet
Winners of Jazz Ensemble of the Year 2018 Parliamentary Jazz Awards
Alison Rayner: Nominated Best Double Bass 2019 British Jazz Awards and Winner of The Ivors Academy Award for 'Jazz Composition for Small Ensemble'
Described by LondonJazzNews as 'a celebration of life itself' ARQ's music is 'inventive, vibrantly colourful and unfailingly melodic, possessed of a strong sense of narrative and cinematic quality, frequently inspired by personal experiences' (The jazzmann.com).
Their combination of richly nuanced compositions with folk-infused grooves, skilful musicianship and a love of improvisation, creates a compelling and coherent whole. ARQ play 'songs without words' and are known for their vibrant, communicative performances.
ARQ's profile has risen dramatically over the past five years, with extensive touring and critical acclaim for their first two albums August (2014) and A Magic Life (2016), and their latest album Short Stories (2019). They have built a substantial and wide-ranging audience, receiving national and international radio play and four and five-star reviews in jazz and national press.
Individually, the group's track record includes work with such international artists as Carla Bley, Andy Sheppard, George Russell, John Harle, The Guest Stars, Marjorie Whylie, Sharon Freeman, Jayne Cortez, Tal Farlow and BBC TV's Rockschool series, broadcasted in both the UK and USA.
Featuring: Alison Rayner – double bass, Buster Birch – drums, Deirdre Cartwright – guitar, Diane McLoughlin – saxophones, Steve Lodder – piano.
Find out more at www.alisonrayner.com. 
Spirited, eloquent and graceful.
A beautifully integrated band.
Inspired by real-world ideas, people and situations but infused with the kind of heady imagination that transforms their resonances into a series of vivacious musical adventures.
.......................................................................................................................................................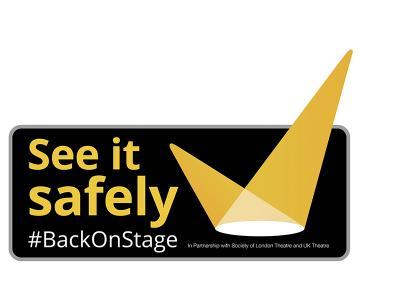 How we are making the theatre Covid-Secure:
As we welcome you back to the Yvonne Arnaud, we are putting several new measures in place to ensure that we are Covid-secure. 
Our number one priority is the health and wellbeing of our visitors and staff. We're following the official government guidance on working safely during the coronavirus pandemic to make sure we're Covid-secure.
Measures that we have put in place, include:
Reduced visitor numbers.
Clear signage and one-way systems.
Face coverings required by all visitors whilst inside the building (unless exempt).
Hand sanitiser stations and protective equipment for staff.
Regular and thorough cleaning.
Going cash-free.
You can read the full details of how this event will be Covid-secure below.
If you have any questions, please feel free to email boxoffice@yvonne-arnaud.co.uk.
Booking your tickets.
Pre-booking your tickets is essential. To reduce contact, tickets will only be available via email. You will not be able to collect tickets from the Box Office. If you are able to open your tickets, from your email, on your mobile phone or tablet, you can just show them to us on this device rather than printing them at home.
Buying your socially distanced seats:
You can now choose your own seats when you buy them online. In order to maintain social distancing we have divided the auditorium into numbers of 'pods', each seating from 1 to 4 customers. Please explore the online seating plan to find the appropriate size pod for your booking. Each pod may only be purchased for the number of seats it contains, i.e. if you require two seats, please do not try to book a pod for three, as you will be required to purchase all three seats.
When booking your tickets, we ask that you book only for members of your own household, or members of your support bubble household.
For groups of 5 or 6, please contact us on Boxoffice@yvonne-arnaud.co.uk and we will be able to amend the seating plan appropriately.
If you require step free access or have additional access requirements please also email us, so that we can help you find the most suitable seats.
Arriving at the theatre.
We ask that if you, or any of your party, meet any of the following criteria on the day of the performance, that you do not attend:
In the last 7 days, have developed a new, continuous cough, lost your sense of smell or taste, or had a high temperature.
In the last 21 days, have tested positive for Covid-19.
In the last 21 days, have been in contact with anyone who has tested positive for Covid-19.
In the last 21 days, have been contacted by NHS Test and Trace system and told to self-isolate.
When you arrive for your scheduled performance, you may need to queue to get into the building. Please observe 1m+ social distancing and wear your face mask when queuing, and inside the building.
In order to protect our customers and staff, we will ask that you have a temperature check before you enter the theatre building. This will be done using a contact-free thermometer, by a member of staff who will be wearing the appropriate protective equipment. If your temperature check comes back as too high, you and your group will be asked to return home and your tickets will be refunded.
We have updated our terms and conditions in light of these Covid-secure measures, which you can read here.
There will be multiple hand sanitiser stations set up around the building. Please use upon entering the building and before and after touching anything in the building.
Taking your seats.
You will need to follow the one-way route through the building, which is marked by yellow arrows on the floor.
To keep in line with the 'Rule of 6' guidance, please keep your distance from people outside of the group that you have booked with. 
We ask that you continue to wear your face covering, unless exempt, throughout the performance and your time at the theatre. If you need to have a drink or something to eat, you can remove your face covering to do so, but please put it back on as soon as you are finished.
Facilities and refreshements.
Our Café bar will be open before each event. We serve a range of alcoholic, hot, and soft drinks, as well as pre-packaged snack such as crisps, baked goods and chocolates. We are not serving meals at this time. There will be protective screens at the bar and box office, and all staff will be wearing protective equipment.
All payments will be cashless, with contactless card payments being available and preferable.
The toilets will be open; however, we will be limiting the number of people allowed in these spaces at any one time.
The cloakroom will be closed. You will be able to take your belongings into the auditorium with you, but please bring the minimum amount of personal items needed.
Your privacy and NHS Test and Trace
If you are visiting our venue we will collect your booking data, so that we can take part in the NHS Test and Trace service and help prevent the spread of COVID-19. The government has asked organisations to do this in order to keep our visitors and employees safe.
You will also be able to check in to the venue using the NHS Test and Trace Covid-19 App, by scanning the QR code located through-out the building. We ask that you download the app in advance of arriving at the theatre in order to save time when checking in. 
You can read more about the NHS Test and Trace app here.
Download the app from the App Store (iPhone).
Download the app from the Google Play Store (Android) here.
You can read more information about this, and our full privacy policy here.
If you start to display symptoms of Covid-19 (a new, continuous cough, lost sense of smell or taste, or a high temperature), we advise you to book a test for Covid-19 via the Government's website. If you test positive, you will need to inform the NHS Test and Trace team that you have attended the theatre, when they contact you.
They will then collect data from us about who else attended this event, and inform those customers.