The Donmar Warehouse production of:
Blindness
A socially distanced sound installation
-
As the lights change at a major crossroads in a city in the heart of Europe a car grinds to a halt. Its driver can drive no more. Suddenly, without warning or cause, he has gone blind. Within hours it is clear that this is a blindness like no other. This blindness is infectious. Within days an epidemic of blindness has spread through the city.  The government tries to quarantine the contagion by herding the newly blind people into an empty asylum. But their attempts are futile. The city is in panic. 
Award-winning playwright Simon Stephens has adapted Nobel Prize-winner José Saramago's dystopian novel Blindness as a sound installation, directed by Walter Meierjohann with immersive binaural sound design by Ben and Max Ringham. Juliet Stevenson voices the Storyteller/Doctor's wife in this gripping story of the rise and, ultimately, profoundly hopeful end of an unimaginable global pandemic.
This ticketed installation for a limited number of visitors runs 4 times a day, with seating arranged 2m apart in accordance with social distancing guidelines in a transformed Yvonne Arnaud. Visitors will listen on headphones as the narrative unfolds around them.
Artistically and technologically pioneering… Stevenson relays the story with her usual impeccable verbal poise
An exhilarating testament to the power and necessity of art… a unique and unforgettable achievement
The Donmar Warehouse Podcast: Blindness
This special edition of the Donmar Warehouse podcast was recorded in August 2020 to accompany the socially distanced sound installation Blindness.
In this episode, writer Simon Stephens interviews Production Consultant Professor Hannah Thompson to unpack the representations of blindness in Blindness - both José Saramago's dystopian novel and this adaptation. They take the long view across centuries of literature whilst discussing the exciting possibilities for creatively centring the non-visual in theatre today.
Creative Team
The voice of Juliet Stevenson
Based on the novel by José Saramago
Adapted by Simon Stephens
Directed by Walter Meierjohann
Sound Designers Ben and Max Ringham
Designer Lizzie Clachan
Lighting Designer Jessica Hung Han Yun
Production Consultant Professor Hannah Thompson
Resident Assistant Director Sara Aniqah Malik
.......................................................................................................................................................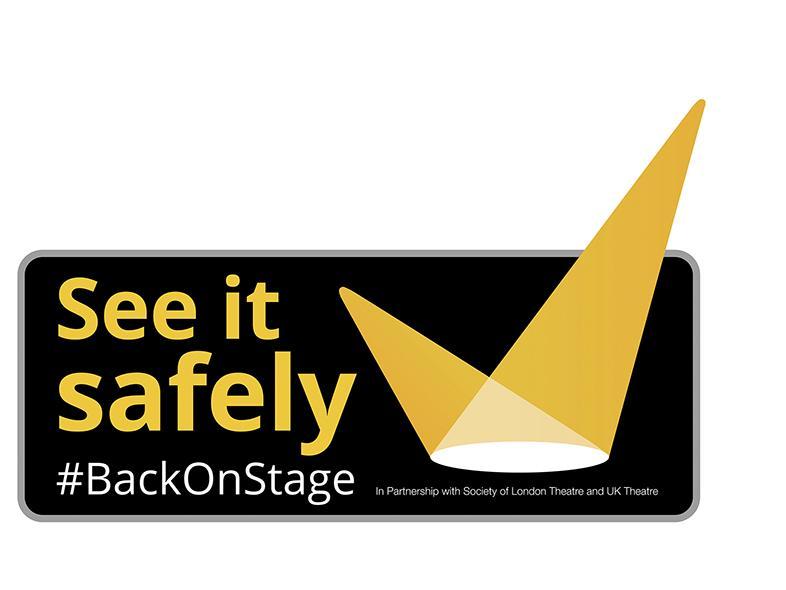 How we are making the theatre Covid-Secure:
As we welcome you back to the Yvonne Arnaud, we are putting several new measures in place to ensure that we are Covid-secure. 
Our number one priority is the health and wellbeing of our visitors and staff. We're following the official government guidance on working safely during the coronavirus pandemic to make sure we're Covid-secure.
As the country moves through the Government's proposed 'road map', we are aware that the measures we are required to have in place may change. Therefore, please check back before attending any events to see what the latest guidance and measures in place are. You will also receive an email before your event to confirm the measures that will be in place when you visit.
Measures that we currently have in place, include:
Reduced visitor and audience numbers.
Clear signage and one-way systems.
Face coverings required by all visitors whilst inside the building (unless exempt).
Hand sanitiser stations and protective equipment for staff.
Regular and thorough cleaning and fogging.
Going cash-free.
Regular testing of all staff, performers, and volunteers.
Please note that our Covid-secure measures apply to all customers, regardless of vaccination status.
You can read the full details of how this event will be Covid-secure below.
If you have any questions, please feel free to email boxoffice@yvonne-arnaud.co.uk.
Booking your tickets.
Pre-booking your tickets is essential. To reduce contact, tickets will only be available via email. You will not be able to collect tickets from the Box Office. If you are able to open your tickets, from your email, on your mobile phone or tablet, you can just show them to us on this device rather than printing them at home.
Buying your socially distanced seats:
You can choose your own seats for socially distanced events when you buy them online.
In order to maintain social distancing, we have divided the auditorium into numbers of 'pods', each seating from 1 to 6 customers in order to comply with the Government's guidance on restrictions on the size of groups at indoor gatherings in Stage 3 of the roadmap. Please explore the online seating plan to find the appropriate size pod for your booking. Each pod may only be purchased for the number of seats it contains, i.e. if you require two seats, please do not try to book a pod for three, as you will be required to purchase all three seats.
If you require step free access or have additional access requirements please contact the Box Office so that we can help you find the most suitable seats.
Arriving at the theatre.
We ask that if you, or any of your party, meet any of the following criteria on the day of the performance, that you do not attend:
In the last 10 days, have developed a new, continuous cough, lost your sense of smell or taste, or had a high temperature.
In the last 10 days, have tested positive for Covid-19.
In the last 10 days, have been in contact with anyone who has tested positive for Covid-19.
In the last 10 days, have been contacted by NHS Test and Trace system and told to self-isolate.
When you arrive for your scheduled performance, you may need to queue to get into the building. Please observe 1m+ social distancing and wear your face mask when queuing, and inside the building.
In order to protect our customers and staff, we will ask that you have a temperature check before you enter the theatre building. This will be done using a contact-free thermometer, by a member of staff who will be wearing the appropriate protective equipment. If your temperature check comes back as too high, you and your group will be asked to return home and your tickets will be refunded.
Please see below for how we are complying with NHS Test and Trace and how we will collect your contact information.
We have updated our terms and conditions in light of these Covid-secure measures, which you can read here.
There will be multiple hand sanitiser stations set up around the building. Please use upon entering the building and before and after touching anything in the building.
Taking your seats.
You will need to follow the one-way route through the building, which is marked by yellow arrows on the floor.
Please keep your distance from people outside of the group that you have booked with. 
We ask that you continue to wear your face covering, unless exempt, throughout the performance and your time at the theatre. If you need to have a drink or something to eat, you can remove your face covering to do so, but please put it back on as soon as you are finished.
Facilities and refreshements.
Our Café bar will be open before each event. We serve a range of alcoholic, hot, and soft drinks, as well as pre-packaged snack such as crisps, baked goods and chocolates. We are not serving meals at this time. There will be protective screens at the bar and box office, and all staff will be wearing protective equipment.
All payments will be cashless, with contactless card payments being available and preferable.
The toilets will be open; however, we will be limiting the number of people allowed in these spaces at any one time.
The cloakroom will be closed. You will be able to take your belongings into the auditorium with you, but please bring the minimum number of personal items needed.
Your privacy and NHS Test and Trace
If you are visiting our venue we will need to collect your contact details, so that we can take part in the NHS Test and Trace service and help prevent the spread of COVID-19. The government has asked organisations to do this in order to keep our visitors and employees safe.
You and your group will be asked to check in to the venue using the NHS Test and Trace Covid-19 App, by scanning the QR code located through-out the building. We ask that you download the app in advance of arriving at the theatre in order to save time when checking in. Please note that we now need to collect the contact information for all customers visiting the venue, not just the lead booker.
You can read more about the NHS Test and Trace app here.
Download the app from the App Store (iPhone).
Download the app from the Google Play Store (Android) here.
You can read more information about this, and our full privacy policy here.
If you start to display symptoms of Covid-19 (a new, continuous cough, lost sense of smell or taste, or a high temperature), we advise you to book a test for Covid-19 via the Government's website. If you test positive, you will need to inform the NHS Test and Trace team that you have attended the theatre, when they contact you.
They will then collect data from us about who else attended this event, and inform those customers.