A Guildford Book Festival Event
Irini Tzortzoglou - Under the Olive Tree
Recipes from my Greek Kitchen
The Masterchef 2019 champion introduces her favourite Greek family recipes. From everyday, accessible dishes to tips and tricks for when you want to impress, not only is she a fabulous cook, but she is a great teacher, too.
With over 80 recipes, from breakfasts to quick dinners, delicious salads to Christmas and dinner party feasts, the recipes mix classic combinations with her personal touches. Born in Crete, Irini studied at Kingston University, and is a retired banker and a grandmother.
.......................................................................................................................................................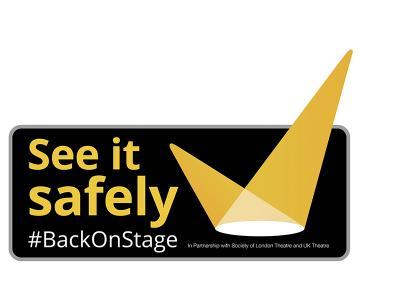 How we are making the theatre Covid-Secure:
As we welcome you back to the Yvonne Arnaud, we are putting several new measures in place to ensure that we are Covid-secure. 
Our number one priority is the health and wellbeing of our visitors and staff. We're following the official government guidance on working safely during the coronavirus pandemic to make sure we're Covid-secure.
Measures that we have put in place, include:
Reduced visitor numbers.
Clear signage and one-way systems.
Face coverings required by all visitors whilst inside the building (unless exempt).
Hand sanitiser stations and protective equipment for staff.
Regular and thorough cleaning.
Going cash-free.
You can read the full details of how this event will be Covid-secure below.
If you have any questions, please feel free to email boxoffice@yvonne-arnaud.co.uk.
Booking your tickets.
Pre-booking your tickets is essential. To reduce contact, tickets will only be available via email. You will not be able to collect tickets from the Box Office. If you are able to open your tickets, from your email, on your mobile phone or tablet, you can just show them to us on this device rather than printing them at home.
When booking your tickets, we ask that you book only for members of your own household, or members of your support bubble household.
Some events will be sold as general admission, and we will allocate your seats based on your booking party on the day of the performance, to ensure social distancing between different household groups is possible. We cannot guarantee any requests for specific seating, except in the case of accessibility needs. 
Arriving at the theatre.
We ask that if you, or any of your party, meet any of the following criteria on the day of the performance, that you do not attend:
In the last 7 days, have developed a new, continuous cough, lost your sense of smell or taste, or had a high temperature.
In the last 21 days, have tested positive for Covid-19.
In the last 21 days, have been in contact with anyone who has tested positive for Covid-19.
In the last 21 days, have been contacted by NHS Test and Trace system and told to self-isolate.
When you arrive for your scheduled performance, you may need to queue to get into the building. Please observe 1m+ social distancing and wear your face mask when queuing, and inside the building.
In order to protect our customers and staff, we will ask that you have a temperature check before you enter the theatre building. This will be done using a contact-free thermometer, by a member of staff who will be wearing the appropriate protective equipment. If your temperature check comes back as too high, you and your group will be asked to return home and your tickets will be refunded.
We have updated our terms and conditions in light of these Covid-secure measures, which you can read here.
There will be multiple hand sanitiser stations set up around the building. Please use upon entering the building and before and after touching anything in the building.
Taking your seats.
You will need to follow the one-way route through the building, which is marked by yellow arrows on the floor.
Seats will be allocated based on your household booking groups. All groups will be socially distanced from one another, using the 1m+ system.
Facilities and refreshements.
Bottled drinks and pre-wrapped snacks will be on sale from the Café bar. There will be protective screens at the café bar and box office, and all staff will be wearing protective equipment.
All payments will be cashless, with contactless card payments being available and preferable.
The downstairs toilets will be open; however, we will be limiting the number of people allowed in these spaces at any one time.
Your privacy and NHS Test and Trace
If you are visiting our venue we will collect your booking data, so that we can take part in the NHS Test and Trace service and help prevent the spread of COVID-19. The government has asked organisations to do this in order to keep our visitors and employees safe.
You can read more information about this, and our full privacy policy here.
If you start to display symptoms of Covid-19 (a new, continuous cough, lost sense of smell or taste, or a high temperature), we advise you to book a test for Covid-19 via the Government's website. If you test positive, you will need to inform the NHS Test and Trace team that you have attended the theatre, when they contact you.
They will then collect data from us about who else attended this event, and inform those customers.