Martin Jarvis OBE & Clare Bloomer star in
Maggie & Ted
Written by Michael McManus
-
Martin Jarvis OBE, one of the UK's most distinguished and beloved actors, reprises his role as Sir Edward Heath in MAGGIE & TED  together with Clare Bloomer as "Maggie", described by Gyles Brandreth as "quite the best Margaret Thatcher I've seen". They will be joined by Jon Glover, star of Spitting Image and Week Ending (and known as television's Mr. Cholmondley-Warner) and Lisa Bowerman, a former regular on BBC TV's Casualty and who is widely known as Professor Bernice Summerfield in the celebrated Doctor Who spin-off audio series.
For over 20 years Margaret Thatcher and Edward Heath enthralled and appalled the British public with their profound political disagreements, reinforced by their intense personal dislike for one another! Now Maggie and Ted are back. Mr. Europe and the Boadicea of Brexit rollick their way onto the Surrey stage.  Expect plenty of hand-bagging as the two titans of British politics reignite their long-running bitter feud!  
"Maggie" and "Ted" defined British politics for much of the 1970s and 1980s. Maggie ousted Ted as Leader of the Conservative Party, becoming the first woman to lead a major political party in Britain and went on to become our first woman Prime Minister, winning three elections in a row.  Then came the Brexit bonfire; Maggie built the bonfire of Brexit, lit it, then spent the rest of her life fanning the flames. Ted's life's work in ruins, he never forgave her. How could he?
Written by Michael McManus who knew and worked with both protagonists. He shines an intense and sometimes uproariously funny light on Maggie and Ted and the Birth of Brexit. Helped by a supporting cast of characters including: Sir Winston Churchill; Harold Wilson; Tony Benn; Denis Healey; Roy Jenkins – and even Boris!
Funny, touching, and true
.......................................................................................................................................................
Socially Distanced Performance
We know that some people are still a bit nervous about returning to the theatre. We have therefore taken the decision to provide a socially distanced section of the auditorium for one of the performances for this show, so that nobody has to miss out!
The Circle will be socially distanced for the 7:30pm performance on Thu 14 Oct.
Click here to view the seating and book in socially distanced pods. If you have any issues trying to book these seats, please contact our Box Office.
.......................................................................................................................................................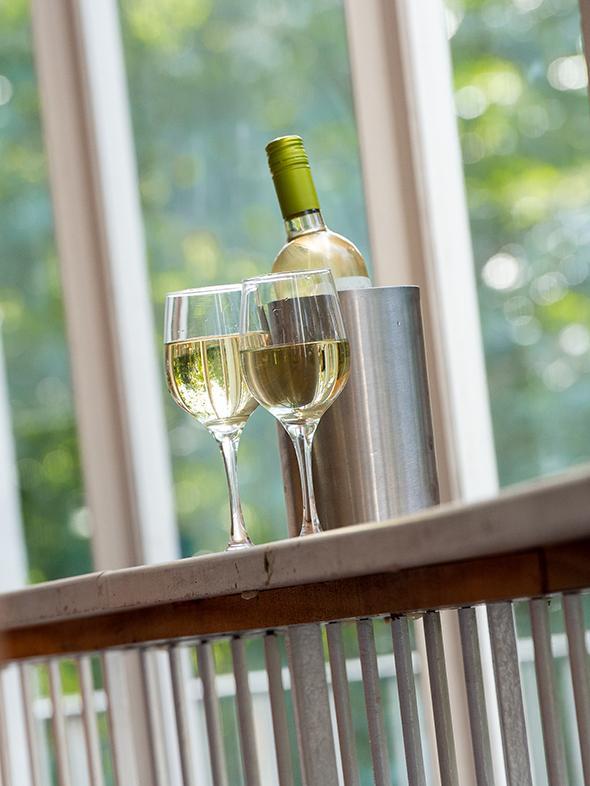 Beat the queues, pre-order your drinks now!
You can now order your pre-show and interval* drinks for this show to save you time when you visit!
Purchase your drinks and snacks in advance by clicking the link below and they will be waiting for you to collect at your chosen time and location.
 
*Where applicable.
.......................................................................................................................................................
Visiting the theatre safely
As we welcome you back to the Yvonne Arnaud, our number one priority is the health and wellbeing of our visitors and staff. 
How we can all work together to stay safe:
We ask that you consider others and continue to wear a face covering (unless exempt) whilst in our venue.
Please consider your distance from others and follow the one-way system around the building.
Please take care over handwashing. We will continue to provide hand sanitiser around the building.
All public areas will have continue to have enhanced cleaning and regular fogging.
All staff, performers, and volunteers will continue to be regularly tested and will wear face coverings.
We ask that whatever your views on social distancing and mask wearing, you respect everyone in the theatre and their choices.
Making a booking.
To reduce contact, tickets will only continue to only be available via email. You will not be able to collect tickets from the Box Office. If you are able to open your tickets, from your email, on your mobile phone or tablet, you can just show them to us on this device rather than printing them at home.
We are now selling most performances at full capacity, even if they were originally sold as socially distanced. You are now able to book for groups of any size and with those outside of your household. 
If you would prefer not to be too close to other visitors, please contact the box office and we will do our best to recommend a performance or seats which may offer more space. 
We are also now offering socially distanced seating in the Circle for selected performances, please check individual show pages to see where this is applicable.
Book with confidence!
Rest assured, should you have to isolate due to Covid-19 when you are due to come to a booked event, we will happily help you out.
Where possible, we will move you to a different performance of the same show. If this isn't possible, we will give you a gift voucher for the price of your ticket, valid for 12 months from date of issue, so that you can come and see something else when your isolation is over!
Please contact the Box Office with as much notice as possible before the show to arrange this. We are unable to do this retrospectively after a show.
As is always the case, should an event be cancelled we will issue a full refund.
Whilst you are at the theatre.
We ask that if you, or any of your party, meet any of the following criteria on the day of the performance, that you do not attend:
In the last 10 days, have developed Covid-19 symptoms.
In the last 10 days, have tested positive for Covid-19.
In the last 10 days, have been in contact with anyone who has tested positive for Covid-19.
In the last 10 days, have been contacted by NHS Test and Trace system and told to self-isolate.
You are no longer required to undergo a temperature check, or to check-in on the NHS Test and Trace app.
There will be multiple hand sanitiser stations set up around the building. We ask that you continue to take care over handwashing, consider your proximity to others, and consider the safety of others and wear a face covering (unless exempt) when in our venue.
Our Café will be open before each event. We serve a range of alcoholic, hot, and soft drinks, as well as snacks and light meals. You can find out more about our food and drink offer, and view our current menu here.
We ask that you consider paying via contactless or card to help limit contact.
The cloakroom will continue to be closed. You will be able to take your belongings into the auditorium with you, but please bring the minimum number of personal items needed.