Highfield Productions presents:
Radio Live
A hilarious romp through 50 years of broadcasting.
Bringing together a unique group of seasoned radio pros for a celebration of 50 years of broadcasting, in an unforgettable evening of comedy, music and nostalgia. 
Hosted by The Today Programme's Garry Richardson ('and here's Garry with the sport'), join Alistair McGowan, Charlotte Green and Special Guest Joe Stilgoe as they reminisce in a show packed with hilarious anecdotes, sketches and music. Together these presenters have been broadcasting on our airwaves for over 2 centuries.
Please note: Although the original line up is mostly unchanged following this performance being rescheduled. At this time, Reverend Richard Coles is unable to confirm whether or not he will be able to participate in this event due to not knowing his commitments within the Church this far in advance. We hope to be able to confirm that he will be appearing soon, however we cannot guarantee this at this time.
Good natured, charming and interesting.
Alistair McGowan
Alistair McGowan is a cherished household name, a master impressionist, a stand-up comic, an actor, a pianist, a writer of sketches, articles, stage and radio plays but is still probably best known to British audiences for The Big Impression which was, for four years, one of BBC1's top-rating comedy programmes - winning numerous awards, including a BAFTA. In 2017 Sony Classical released Alistair McGowan; The Piano Album which went to Number One in The Official Classical Charts and no 2 in the Classic FM chart and was John Brunning's Album of The Week. 
Garry Richardson
Garry Richardson joined the BBC in 1974 and 'here's Garry with the sport' has been heard on Radio 4's Today programme since 1981, making him the longest serving member of the team and giving him a wealth of hilarious 'behind the scenes' stories to tell! He is infamous for his racing tips which never win and once famously got David Cameron to select two horses on his first day as Prime Minister. Garry is also the regular presenter on 5 Live's Sportsweek, and has interviewed some of the world's most famous names, including an impromptu 15 mins with President Bill Clinton, live from Wimbledon's centre court. 
Charlotte Green
Newsreader Charlotte Green was once voted the nation's favourite voice in a Radio Times Poll and is one of the country's most recognisable and cherished voices. Famous for her warm tones, her diction and her poise, her fit of the giggles live on air made her a national treasure, with even Prince Charles thanking her for her 'Impossibly infectious giggling'! With appearances on the News Quiz and The Hitchhiker's Guide to the Galaxy, Charlotte is a great raconteur and can still be heard on Saturday evenings reading the football result on Radio 5 Live.
Joe Stilgoe
Joe Stilgoe is an internationally acclaimed singer, pianist and songwriter, whose live shows are a mixture of virtuoso musicianship and breathtaking theatricality, combining on the spot improvisation and the quickest of wits. 
Joe has toured the world with his band and as a solo act, and works extensively on radio, having hosted BBC Radio 2's Friday Night is Music Night and his own show on JazzFM, and guested on The Now Show and The Horne Section for Radio 4. He appeared in the smash-hit musical High Society at The Old Vic and enjoyed sell-out runs at the Edinburgh Festival Fringe, garnering acclaim and glowing reviews.
Reverend Richard Coles - Unconfirmed at this time.
Reverend Richard Coles is sometimes described as 'Britain's most famous Vicar', a regular presenter on Radio 4's Saturday Live and on Radio 2. A colourful career saw Richard form the pop band The Communards in the 1980's and he's the only vicar to have had a number one record, so he'll have plenty of tales to share from his extraordinary journey from popstar to priest to Strictly Come Dancing and beyond!
Please note: Although the original line up is mostly unchanged. At this time, Reverend Richard Coles is unable to confirm whether or not he will be able to participate in this event due to not knowing his commitments within the Church this far in advance. We hope to be able to confirm that he will be appearing soon, however we cannot guarantee this at this time.
.......................................................................................................................................................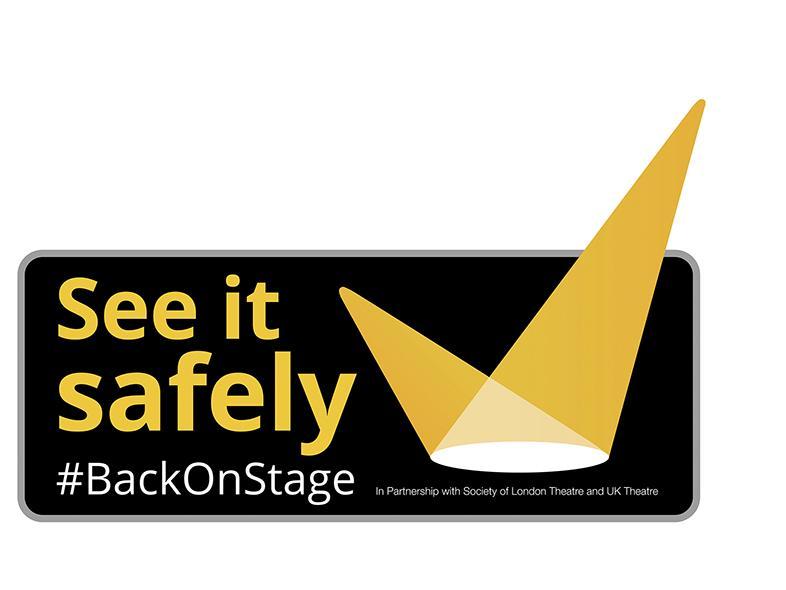 How we are making the theatre Covid-Secure:
As we welcome you back to the Yvonne Arnaud, we are putting several new measures in place to ensure that we are Covid-secure. 
Our number one priority is the health and wellbeing of our visitors and staff. We're following the official government guidance on working safely during the coronavirus pandemic to make sure we're Covid-secure.
As the country moves through the Government's proposed 'road map', we are aware that the measures we are required to have in place may change. Therefore, please check back before attending any events to see what the latest guidance and measures in place are. You will also receive an email before your event to confirm the measures that will be in place when you visit.
Measures that we currently have in place, include:
Reduced visitor and audience numbers.
Clear signage and one-way systems.
Face coverings required by all visitors whilst inside the building (unless exempt).
Hand sanitiser stations and protective equipment for staff.
Regular and thorough cleaning and fogging.
Going cash-free.
You can read the full details of how this event will be Covid-secure below.
If you have any questions, please feel free to email boxoffice@yvonne-arnaud.co.uk.
Booking your tickets.
Pre-booking your tickets is essential. To reduce contact, tickets will only be available via email. You will not be able to collect tickets from the Box Office. If you are able to open your tickets, from your email, on your mobile phone or tablet, you can just show them to us on this device rather than printing them at home.
Buying your socially distanced seats:
You can choose your own seats for socially distanced events when you buy them online.
In order to maintain social distancing, we have divided the auditorium into numbers of 'pods', each seating from 1 to 6 customers. Please explore the online seating plan to find the appropriate size pod for your booking. Each pod may only be purchased for the number of seats it contains, i.e. if you require two seats, please do not try to book a pod for three, as you will be required to purchase all three seats.
When booking tickets for socially distanced events, we ask that you book only for members of your own household, or members of your support bubble household. This applies regardless of a customer's vaccination status.
If you require step free access or have additional access requirements please email the Box Office on boxoffice@yvonne-arnaud.co.uk, so that we can help you find the most suitable seats.
Arriving at the theatre.
We ask that if you, or any of your party, meet any of the following criteria on the day of the performance, that you do not attend:
In the last 10 days, have developed a new, continuous cough, lost your sense of smell or taste, or had a high temperature.
In the last 10 days, have tested positive for Covid-19.
In the last 10 days, have been in contact with anyone who has tested positive for Covid-19.
In the last 10 days, have been contacted by NHS Test and Trace system and told to self-isolate.
When you arrive for your scheduled performance, you may need to queue to get into the building. Please observe 1m+ social distancing and wear your face mask when queuing, and inside the building.
In order to protect our customers and staff, we will ask that you have a temperature check before you enter the theatre building. This will be done using a contact-free thermometer, by a member of staff who will be wearing the appropriate protective equipment. If your temperature check comes back as too high, you and your group will be asked to return home and your tickets will be refunded.
We have updated our terms and conditions in light of these Covid-secure measures, which you can read here.
There will be multiple hand sanitiser stations set up around the building. Please use upon entering the building and before and after touching anything in the building.
Taking your seats.
You will need to follow the one-way route through the building, which is marked by yellow arrows on the floor.
Please keep your distance from people outside of the group that you have booked with. 
We ask that you continue to wear your face covering, unless exempt, throughout the performance and your time at the theatre. If you need to have a drink or something to eat, you can remove your face covering to do so, but please put it back on as soon as you are finished.
Facilities and refreshements.
Our Café bar will be open before each event. We serve a range of alcoholic, hot, and soft drinks, as well as pre-packaged snack such as crisps, baked goods and chocolates. We are not serving meals at this time. There will be protective screens at the bar and box office, and all staff will be wearing protective equipment.
All payments will be cashless, with contactless card payments being available and preferable.
The toilets will be open; however, we will be limiting the number of people allowed in these spaces at any one time.
The cloakroom will be closed. You will be able to take your belongings into the auditorium with you, but please bring the minimum number of personal items needed.
Your privacy and NHS Test and Trace
If you are visiting our venue we will collect your booking data, so that we can take part in the NHS Test and Trace service and help prevent the spread of COVID-19. The government has asked organisations to do this in order to keep our visitors and employees safe.
You will also be able to check in to the venue using the NHS Test and Trace Covid-19 App, by scanning the QR code located through-out the building. We ask that you download the app in advance of arriving at the theatre in order to save time when checking in. 
You can read more about the NHS Test and Trace app here.
Download the app from the App Store (iPhone).
Download the app from the Google Play Store (Android) here.
You can read more information about this, and our full privacy policy here.
If you start to display symptoms of Covid-19 (a new, continuous cough, lost sense of smell or taste, or a high temperature), we advise you to book a test for Covid-19 via the Government's website. If you test positive, you will need to inform the NHS Test and Trace team that you have attended the theatre, when they contact you.
They will then collect data from us about who else attended this event, and inform those customers.