Red Entertainment presents
Dead Lies
By best selling crime writer, Hilary Bonner
-
Dead Lies is a fast-moving, hard-hitting political English thriller from No.1 best selling crime novelist Hilary Bonner.
Offering a feast of murder, scandal, sexual indiscretion and political intrigue, Dead Lies stars Olivier Award nominee Clive Mantle (Casualty, Holby City, Game of Thrones); Kimberly Wyatt (The Pussycat Dolls); Harriet Thorpe (Absolutely Fabulous); John Lyons (Touch of Frost); Jacqueline Leonard (Doctors, EastEnders, Peak Practice), Patrick Pearson (The Best Exotic Marigold Hotel) & Ashford Campbell (9 to 5, Dreamgirls).
Directed by critically acclaimed director Joe Harmston, the action takes place during a fiercely fought election campaign. The story follows Peter George (Clive Mantle), a politician who promises a new kind of politics beyond sleaze and spin.
He is welcomed as a messiah by the British public and expected to restore trust in a broken political system. But a shocking secret lies in the past of our country's hero.
As buried truths rise from the ashes, will his rise to power be destroyed by ghosts from another time?
Personal and political influences begin to shake the faith of those closest to him, and a media cascade threatens to bring down Britain's new saviour. How far will he go to save his own career, and how far will those around him go to save their own skins?
Expect the unexpected. No one is safe.
Dead Lies is a roller-coaster ride of a play, packed with twists and turns until the very last scene.
Hilary does that rare thing writing a thriller for the stage: like Agatha Christie, she puts psychology first, making Dead Lies the best sort of whydunnit
.......................................................................................................................................................
This event has been rescheduled from Tue 2 - Sat 6 Nov 2021. All customers who had bookings when this change was made (Tue 31 Aug) have been emailed to inform them of this change and their bookings automatically transferred to this new date. Existing tickets with the old date will be accepted, customers do not need new tickets to be issued.
.......................................................................................................................................................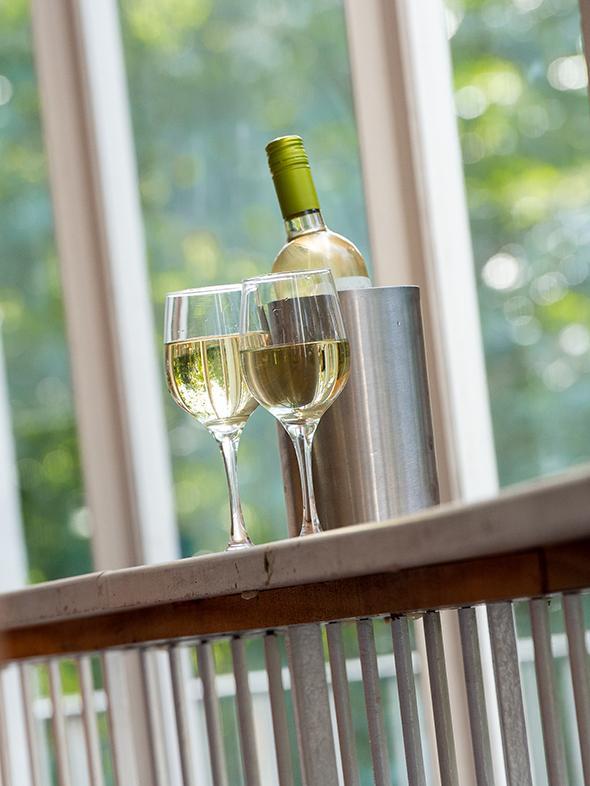 Beat the queues, pre-order your drinks now!
You can now order your pre-show and interval* drinks for this show to save you time when you visit!
Purchase your drinks and snacks in advance by clicking the link below and they will be waiting for you to collect at your chosen time and location.
 
*Where applicable.
.......................................................................................................................................................
Visiting the theatre safely
As we welcome you back to the Yvonne Arnaud, our number one priority is the health and wellbeing of our visitors and staff. 
How we can all work together to stay safe:
We ask that you consider others and continue to wear a face covering (unless exempt) whilst in our venue.
Please consider your distance from others and follow the one-way system around the building.
Please take care over handwashing. We will continue to provide hand sanitiser around the building.
All public areas will have continue to have enhanced cleaning and regular fogging.
All staff, performers, and volunteers will continue to be regularly tested and will wear face coverings.
We ask that whatever your views on social distancing and mask wearing, you respect everyone in the theatre and their choices.
Making a booking.
To reduce contact, tickets will only continue to only be available via email. You will not be able to collect tickets from the Box Office. If you are able to open your tickets, from your email, on your mobile phone or tablet, you can just show them to us on this device rather than printing them at home.
We are now selling most performances at full capacity, even if they were originally sold as socially distanced. You are now able to book for groups of any size and with those outside of your household. 
If you would prefer not to be too close to other visitors, please contact the box office and we will do our best to recommend a performance or seats which may offer more space. 
We are also now offering socially distanced seating in the Circle for selected performances, please check individual show pages to see where this is applicable.
Book with confidence!
Rest assured, should you have to isolate due to Covid-19 when you are due to come to a booked event, we will happily help you out.
Where possible, we will move you to a different performance of the same show. If this isn't possible, we will give you a gift voucher for the price of your ticket, valid for 12 months from date of issue, so that you can come and see something else when your isolation is over!
Please contact the Box Office with as much notice as possible before the show to arrange this. We are unable to do this retrospectively after a show.
As is always the case, should an event be cancelled we will issue a full refund.
Whilst you are at the theatre.
We ask that if you, or any of your party, meet any of the following criteria on the day of the performance, that you do not attend:
In the last 10 days, have developed Covid-19 symptoms.
In the last 10 days, have tested positive for Covid-19.
In the last 10 days, have been in contact with anyone who has tested positive for Covid-19.
In the last 10 days, have been contacted by NHS Test and Trace system and told to self-isolate.
You are no longer required to undergo a temperature check, or to check-in on the NHS Test and Trace app.
There will be multiple hand sanitiser stations set up around the building. We ask that you continue to take care over handwashing, consider your proximity to others, and consider the safety of others and wear a face covering (unless exempt) when in our venue.
Our Café will be open before each event. We serve a range of alcoholic, hot, and soft drinks, as well as snacks and light meals. You can find out more about our food and drink offer, and view our current menu here.
We ask that you consider paying via contactless or card to help limit contact.
The cloakroom will continue to be closed. You will be able to take your belongings into the auditorium with you, but please bring the minimum number of personal items needed.