Producing
As well as producing and presenting work at our home in Guildford, the Yvonne Arnaud also tours work to other regional theatres across the country.
In 2022 we launched two national tours, Sheila's Island and Ladies of Letters, visiting 16 venues across the country between them.
In 2023 we were associate producers of New Wolsey Theatre & Wiltshire Creative's Brief Encounter.
In the spring of 2024 we will be co-producing Houdini's Greatest Escape with New Old Friends before we produce and present Michael McManus' Party Games! in the summer.
. . . . . . . . . . . . . . . . . . . . . . . . . . . . . . .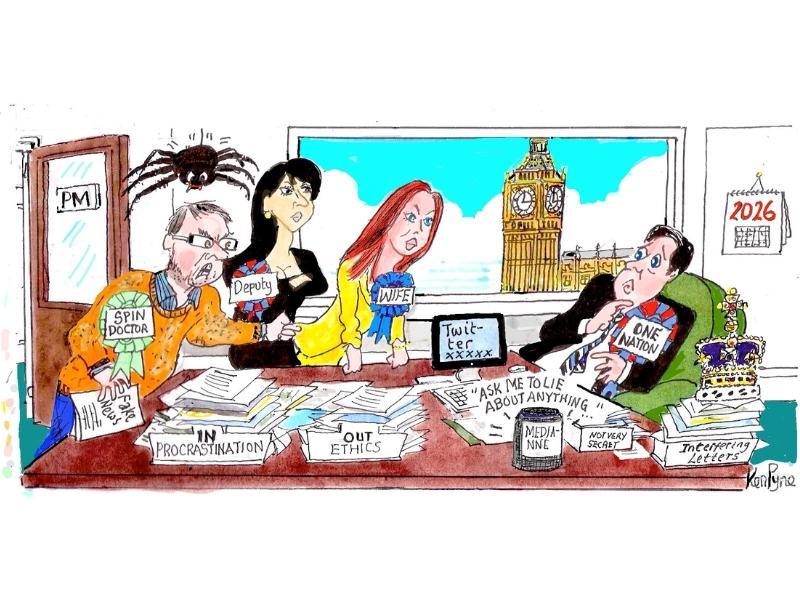 Party Games! | May 2024
A brand new Yvonne Arnaud production opens with us in Guildford in May 2024, before it embarks on a national tour.
Starring Matthew Cottle (The Windsors, Mrs Warren's Profession)
This hilariously acerbic new comedy by Michael McManus, the writer of Maggie & Ted, and directed by Joanna Read puts leadership on the ledge and goes inside the chaos of government to see whether advisers do advise and if ministers can decide.
Houdini's Greatest Escape | February 2024
The world premiere of our new co-production will take place at the Yvonne Arnaud Theatre, before it embarks on a national tour.
A physical comedy thriller played out in New Old Friends' (Crimes on Centre Court) inimitable, award-winning style of physical comedy, sparkling wit and just a touch of chaos.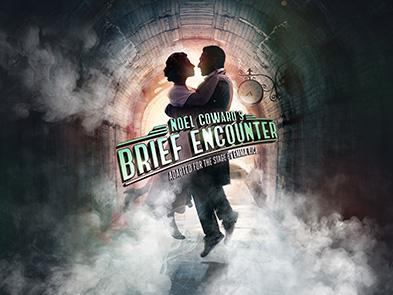 Brief Encounter | April - June 2023
An Yvonne Arnaud Associate Production, by New Wolsey Theatre & Wiltshire Creative. Toured across 5 UK Venues in 2023.
Brief Encounter is adapted by award-winning theatre-maker Emma Rice, directed by the New Wolsey Theatre's new Chief Executive Douglas Rintoul (Made in Dagenham, Private Lives and All My Sons) and brought to you by the producers behind The Ladykillers and The Worst Wedding Ever.
. . . . . . . . . . . . . . . . . . . . . . . . . .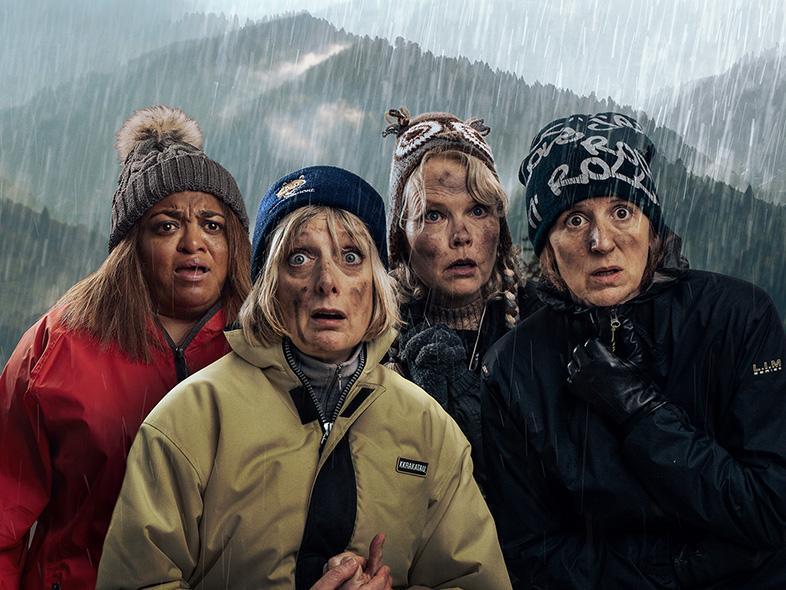 Sheila's Island - Feb to May 2022
A sparkling, sharp-witted new comedy from writer Tim Firth (Calendar Girls, Kinky Boots, The Band), starring Sara Crowe (Private Lives, Four Weddings and a Funeral), Rina Fatania, Judy Flynn (Dinnerladies, Call The Midwife), and Abigail Thaw (Endeavour), directed by the Yvonne Arnaud's director, Joanna Read.
Bonfire night 2019, Sheila, Denise, Julie, and Fay are Team C in Pennine Mineral Water Ltd.'s annual outward bound team-building weekend. Somehow, Sheila has been nominated team leader, and, using her cryptic crossword solving skills, has unwittingly stranded her team on an island in the Lake District.
Our intrepid heroines find themselves manufacturing weapons from cable ties and spatulas, and create a rescue flag with plastic plates and a toasting fork.
Questions are asked; truths are told; dirty washing is aired.
Intensely intimate comedy-drama
The script is both sharp and warm and exceedingly, satisfyingly funny. The women who bring it to life are much the same.
An entertaining and funny play with a serious undertone
. . . . . . . . . . . . . . . . . . . . . . . . . .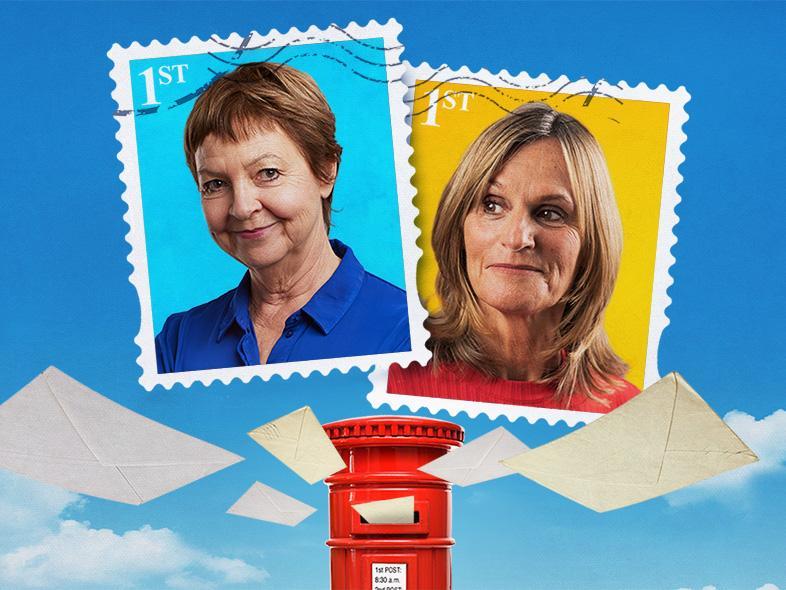 Ladies of Letters - Apr to Jul 2022
Starring Tessa Peake-Jones (Grantchester, Only Fools and Horses) and Gwyneth Strong (Only Fools and Horses, EastEnders), adapted by the acclaimed Jonathan Harvey (Coronation Street, Gimme Gimme Gimme) from the popular series by Lou Wakefield and Carole Hayman, and directed by Joanna Read.
Irene Spencer and Vera Small, two suburban women in their sixties, battle the big issues of the 21st century, from climate change protest and accidental imprisonment, to handy recipes for tasty petit fours and how to get stains out of slacks. They are best frenemies. Using the long lost artform of letter writing, they freely vent their views on their ungrateful children, how to find love at 60, and, on each other.
Ladies of Letters is a riotously funny, sharply observant comedy, packed with acidic detail that women navigating ungrateful families and M & S in an unforgiving world know so well.
They manage to keep the audience gripped with their charisma, stage presence and trademark comedic timing.
Ladies of Letters astonishes; it is a sit-back and be surprised production. I did and I was and I loved it.
Celebrates the meaning and warmth of women's friendship, in all it's gory glory.  Irene and Vera's tales of retirement and the adventures therein give hope for us all!