Food & Drink
Coronavirus (Covid-19):
Following the statement from the Prime Minister on Friday 20th March 2020, our café and restaurant will be closed for the foreseeable future. 
Further information can be found here.
........................................................................................................
You may notice a few recent changes to our Food & Drink offer, having now combined the restaurant and café into one dining area covered by the same extensive menu, offering you more flexibility and space to enjoy your dining experience.
We hope that you like the changes, and that you will continue to enjoy the wonderful dishes our chefs put together to enhance your theatre-going experience.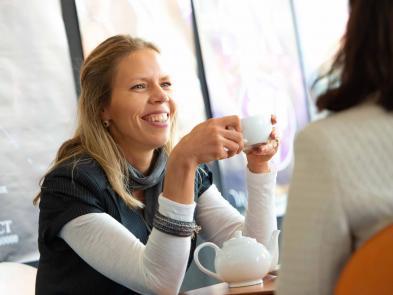 Lunchtime & Pre-Show Dining
Our kitchen offers a modern British menu using the finest local and seasonal ingredients.
Whether you are looking for a light bite at lunchtime or a delicious start to your evening before one of our shows, our chefs have something for everyone.
With a selection of small and large plates, as well as light bites including wraps, soups, and jacket potatoes, we have the perfect place to relax and dine located next to the River Wey, with a stunning riverside garden terrace.
Opening Times
Open Mon - Sat from 10am. 
Food orders taken up until 30 mins prior to the start of an evening performance, or until 3pm on days with no show.
Closes after interval of an evening show, or at 5pm on days with no show.
Book a Table
Reservations are no longer required for our pre-show dining. However, should you wish to reserve a table and receive table service, you can do this by emailing or calling our Catering Office on 01483 569 334 (10am - 5pm). 
If you have any allergies or special dietary requirements, please mention at time of booking.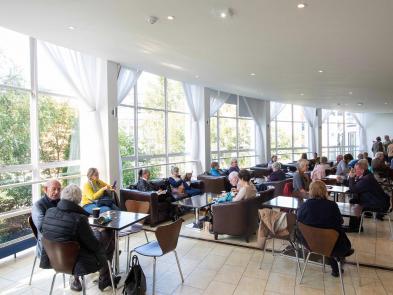 The Circle Bar
Get your evening off to a great start with a visit to our Circle Bar! Enjoy a drink with friends overlooking the River Wey.
Open from 6pm on days with an evening show on the Main Stage.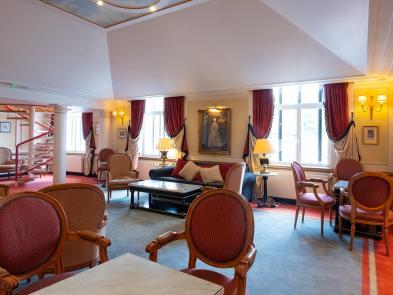 Vanbrugh Members
As a Vanbrugh Member, you can order pre-performance refreshments, including sharing platters, light bites, and sandwiches from the exclusive Vanbrugh menu.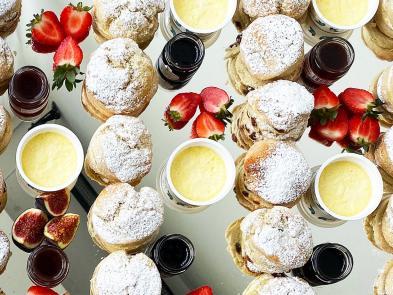 Event Catering
We offer a wide range of catering options for those hiring our rooms for events, from platters and buffets, to formal dining and silver service. 
Please see our Room Hire page for more information and enquiry information.