Food & Drink
Our light and airy Riverbank Kitchen, with its riverside garden, is open throughout the day and pre-show for delicious, homemade suppers, drinks and snacks.
Opening Times:
The Riverbank Kitchen is open Tuesday - Saturday, 10am - 3:30pm.
Pre-show dining will be available from 1hr 30mins before Main House shows, remaining open for any intervals.
Your table, which you can now reserve, will be just a few steps from your seats in the auditorium, so there's no need to rush or to worry about missing curtain up.
As an independent café run by the Yvonne Arnaud, an independent charity-run theatre, by supporting our café you are helping to support the arts in Guildford, Surrey, and beyond.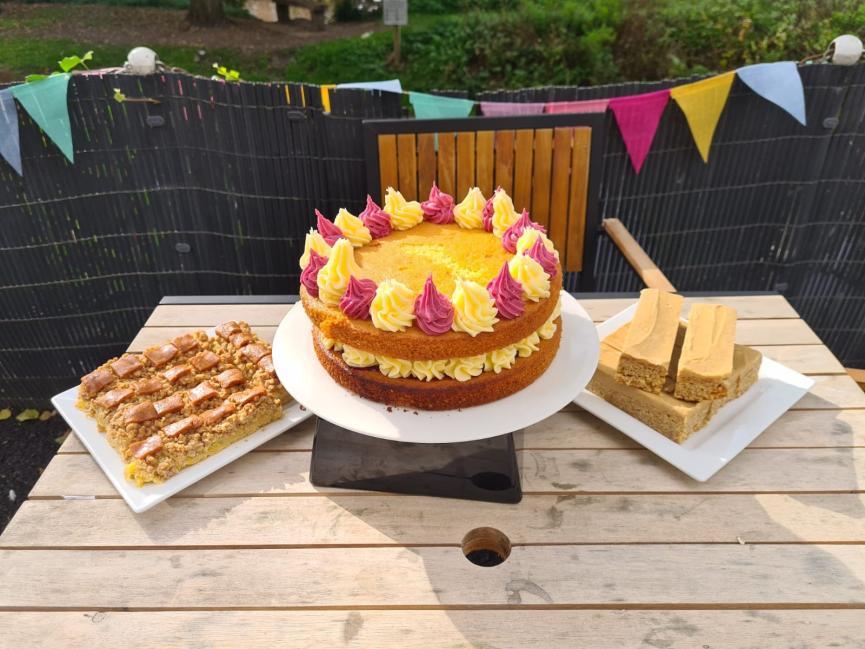 By day, there is plenty of seating, with comfy sofas to relax and enjoy the surroundings. The Riverbank Kitchen is large enough to accommodate everyone, from families with buggies and social groups to those looking for a peaceful spot to work.
Because just about everything is made here by our chefs we will do our best to accommodate most dietary requirements.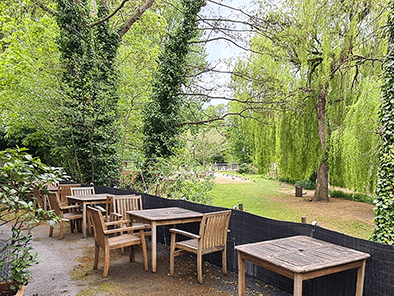 Our riverside terrace garden is also a beautiful spot to stop on walks, and well-behaved dogs are more than welcome in the garden!
We look forward to seeing you soon.
Please note, these menus are examples and subject to change. Please check with us closer to the date to find out what will be on offer.
More helpful information: