Food & Drink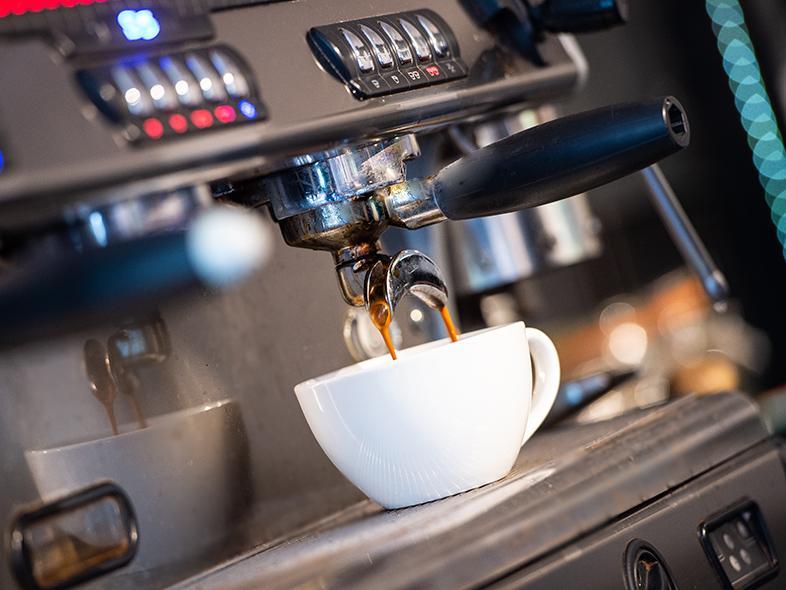 Our Café is open Monday - Saturday, 10am – Showtime or until 4:30pm on non-show days.
The Café will remain open for the interval of any applicable shows.
There is no requirement to book a table in advance and you don't need to be coming to see a show to come in during the day, just come on in!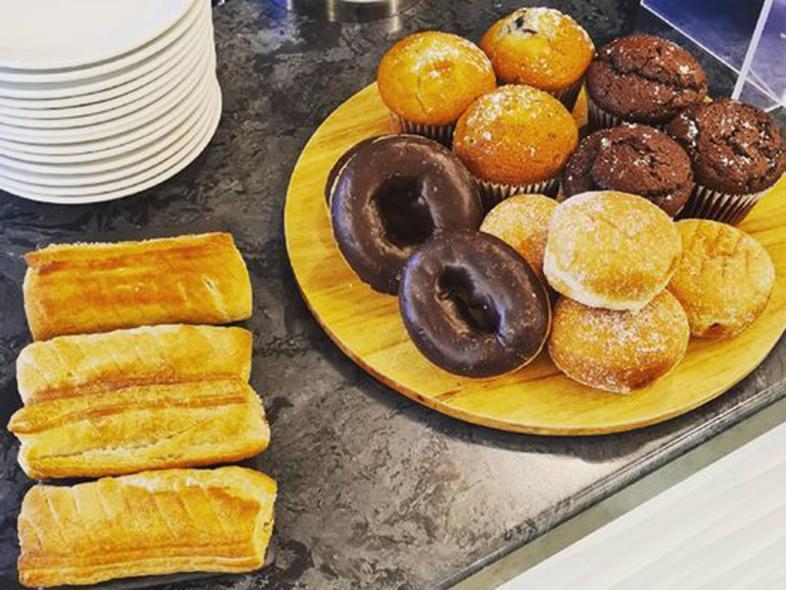 Enjoy a selection of hot and cold drinks, as well as snacks and light meals, homemade sandwiches, jacket potatoes, and freshly toasted paninis. There is also a daily selection of croissants, cakes, and other baked goods, with vegan and gluten free options available.
Perfect to meet friends and family in town, or log in to our free WIFI and 'work from home' with us!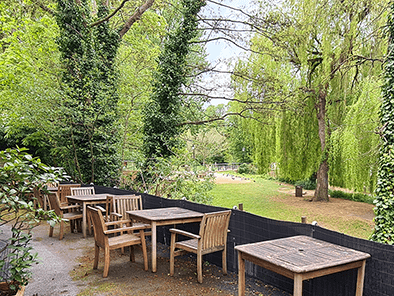 Our riverside terrace garden is also a beautiful spot to stop on walks, and well-behaved dogs are more than welcome in the garden!
We are also now offering takeaways for those on the go, so even if you're in a rush, you can still swing by and pick up something delicious!
Download our current menu
As an independent café run by the Yvonne Arnaud, an independent charity-run theatre, by supporting our café you are helping to support the arts in Guildford, Surrey, and beyond.
NHS Test and Trace
In order to comply with NHS Test and Trace, all customers using our café will be required to either check in using the NHS Test and Trace QR code at the Café, or provide contact details manually, which will be stored securely by us for 3 weeks, as required by the service. You can read more about this here.
Face Coverings
Although you are required to wear a face covering, unless exempt, at all times during your visit, you are allowed to remove this to eat and drink but you must put it back on as soon as your are finished.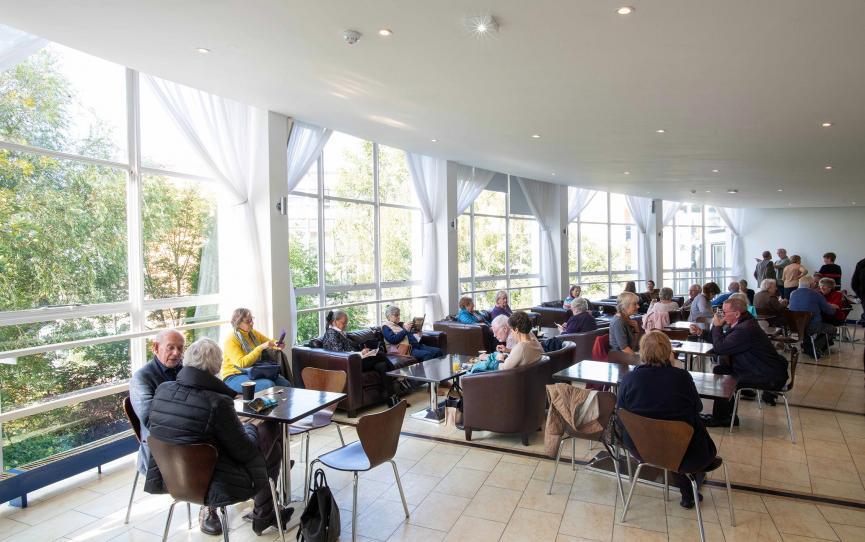 The Circle Bar
The Circle Bar is currently closed.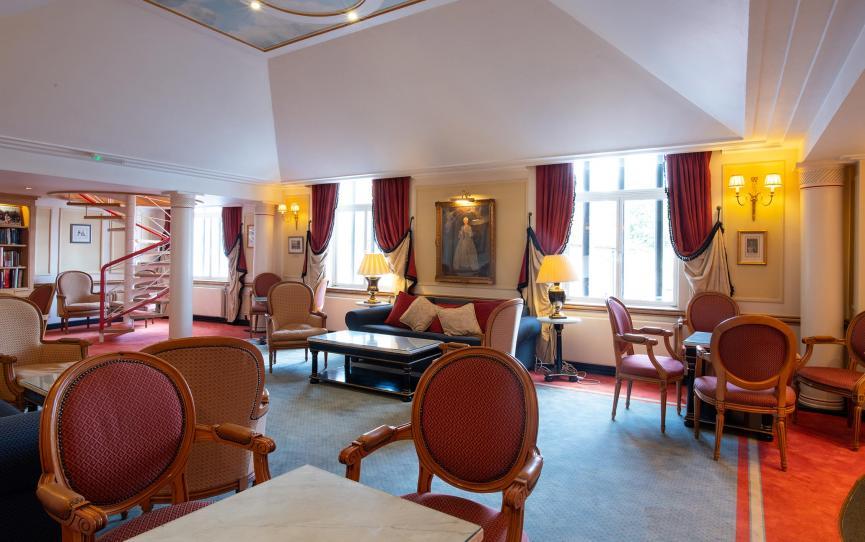 Vanbrugh Members
Due to the current circumstances, the Vanbrugh room is currently closed.
More helpful information: