Play Your Part
A Capital Campaign To Revitalise & Transform Our Beloved Theatre
The Yvonne Arnaud is a regional theatre with a national reach. Our mission is to produce and present vibrant, outstanding, entertaining drama for the communities of Surrey, the South East and beyond.
With a thriving studio space, and creative learning and engagement programme, we are an artistic resource and a cultural hub, enabling people of all ages to participate in the thrill and delight of live theatre, benefitting their health and well-being and realising stronger, more meaningful social relationships and community cohesion.
Funded by public subscription and opened in 1965, the theatre's tremendous legacy includes the work of the major actors and directors of the day over five decades. The Yvonne Arnaud is the only producing venue in Surrey and a critical part of the local and regional ecology. A significant placemaker for Guildford and Surrey, it is a destination venue, driving tourism and making a significant contribution to the local economy.
We are committed to ensuring our iconic, listed 1960s building survives and thrives for future generation of theatre-goers and remains a powerful generator of artistic activity.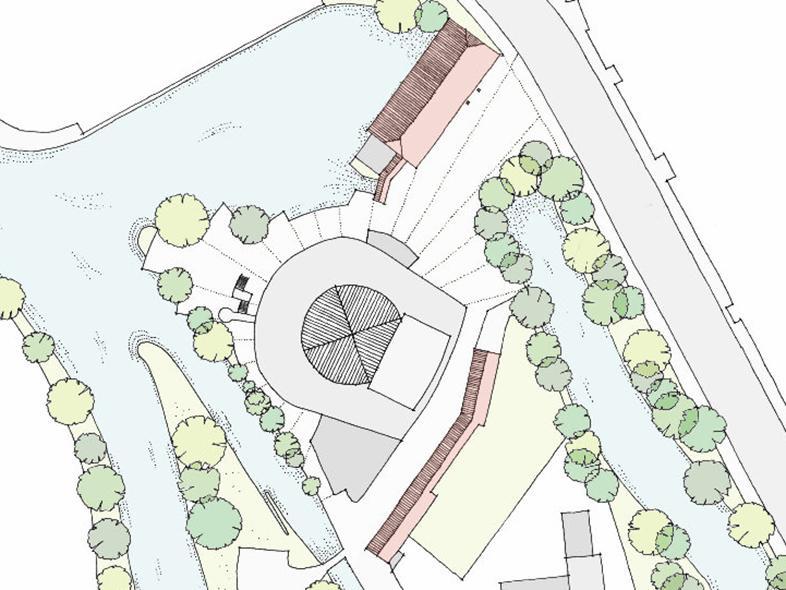 Placemaking:
Reconnect the Arnaud with the town, create new public space, and restore its extraordinary riverside setting.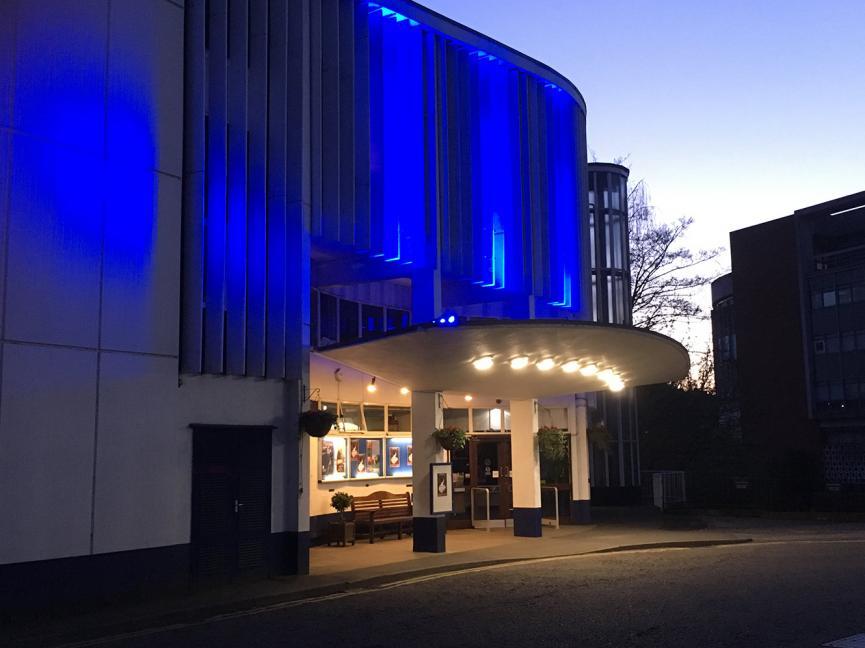 Sustainability:
Transform the Arnaud's sustainability, set it on the path to net zero carbon operation.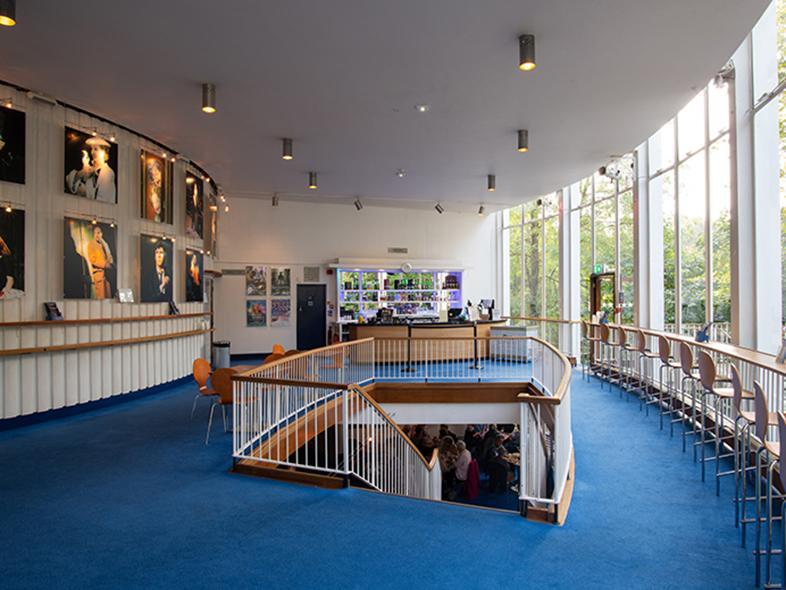 Operations:
Streamline and enhance the theatre's operations, creating access for performers and enhancing facilities backstage.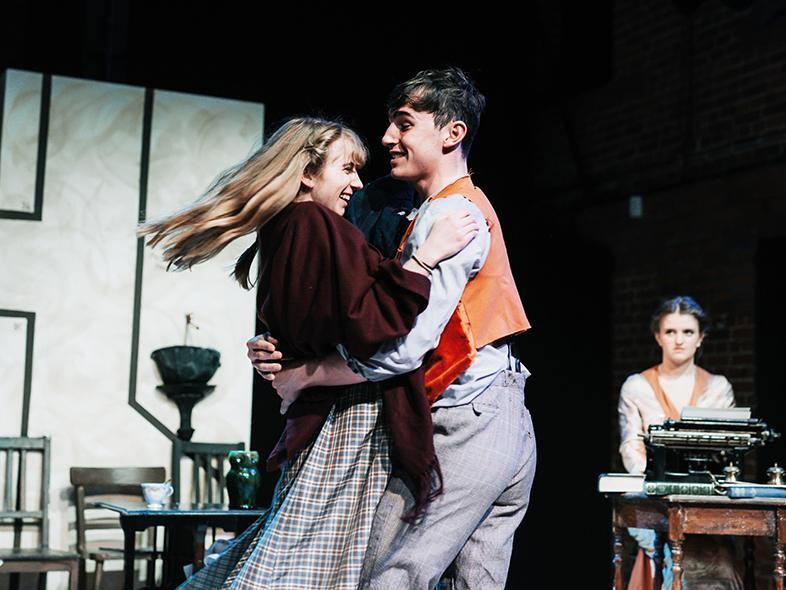 Community Engagement:
Create a fully accessible community and participation room, enabling growth in our creative learning programme; reconfigure the café and outdoor spaces to maximise day time use.
.......................................................................................................................................................
Community and Creative Learning - Theatre for All 
In addition to enjoying thousands of performances of diverse and inspiring drama each year, people participate widely in the Arnaud's opportunities for learning, creativity, personal and social development through our programme of arts activities and creative learning.
We work with other providers to reach underserved groups across Surrey. This includes partnerships with local secondary schools, drama for those with special needs, and funded tickets for students and young carers. 
The launch of a new Creative Learning strategy this year will put the Arnaud in good place to expand this critical work in the next stage of our development and broaden the reach and depth of our offer.
Vital Contribution to Local and Regional Economy
Over 40% of our audience spend an additional £28 per head locally on every visit, directly contributing £1.5 million to local hospitality and commerce. 87% of audience would not have come to Guildford if they had not been coming to the theatre. 
Secure the Arnaud's future, enhance our Community
This project will provide valuable new public space, reconnecting the Arnaud with its riverside location and Guildford's town centre. Transformed interiors and a peaceful garden will offer a dynamic and unique cultural 
environment for audiences and visitors from all over the region. 
With new community space, the theatre will be accessible for everyone, its entire operation enhanced by improved and sustainable infrastructure.
Maximising a wonderful location, the revitalised and refurbished Yvonne Arnaud Theatre will be a destination venue for audiences, participants and visitors. The Yvonne Arnaud will be regenerated within its community, underpinning its vision of a revived future within Guildford and as an essential part of UK theatre.
Funding
The Yvonne Arnaud Theatre is a charity which relies on box office income for its day-to-day operation. To achieve the capital project, we are applying for grant funding, seeking individual philanthropy and conducting 
public fundraising programmes to realise the substantial funding required.
The capital project is designed as a scheme to be completed in phases as funds allow and with minimal disruption to the theatre's artistic and engagement programmes. 
Total project estimate: £13 million
.......................................................................................................................................................
Please show support for our plans on Your Fund Surrey
The Arnaud has shared its plans to revitalise and refurbish our much loved theatre on an interactive map of projects hoping for support from Surrey County Council. Their 'Your Fund Surrey' campaign is designed to help fund big ideas the community wants - and your votes will really help us!
Please lend your support by following the link below and clicking to agree with our transformation plans, and encourage others to support our project too. Thank you.